DICKS 20% Off Weekend is Here, Feb 23 &24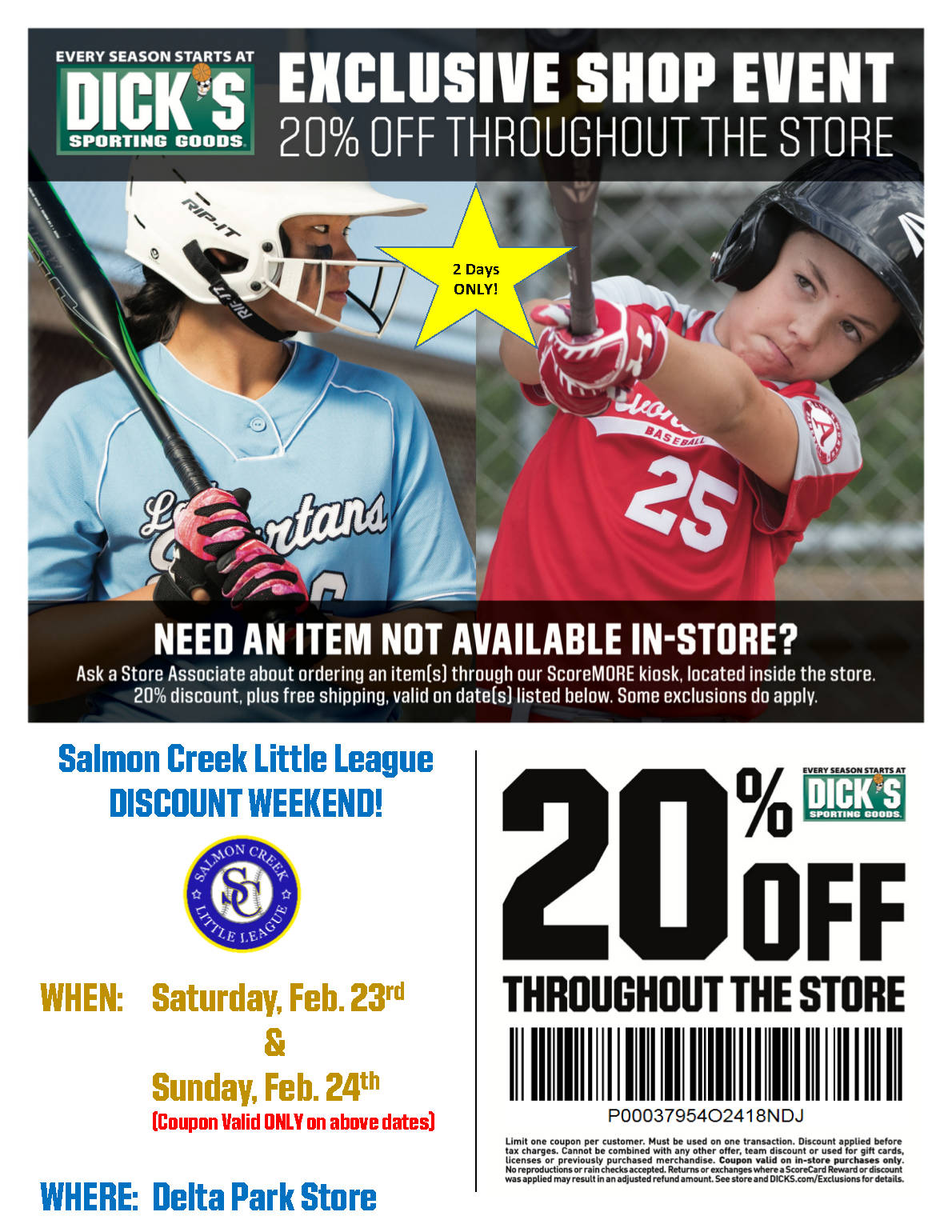 Weather Alerts Posted Online
Weather related changes, delays & cancellations for tryouts as well as games all season are posted on Facebook: https://www.facebook.com/salmoncreekll/ and Twitter: @SalmonCreekLL
To receive text alerts, text: "Follow SalmonCreekLL" to 40404 (you do not need to use FB or Twitter to receive texts). You will get a confirmation that says "You are now following @SalmonCreekLL".
Tryouts Dates Have Passed
All AA, AAA and Majors players who missed tryouts need to contact safety@salmoncreekll.com to schedule an evaluation. No player in these divisions will be placed on a team without an evaluation. T-Ball, Single A and Softball do not need an evaluation and should hear from a coach by February 23rd.
2019 Spring Registration is Open (register now)
POSTPONED: Friends of Baseball Youth Coaches Clinic, March 10 (sign up now)
Important Dates:
January 28 - Registration Late Fee Starts

February 11 (AAA/Majors) & 12 (AA) - Tryouts & Safety Evaluations

February 11 - 24 - Gear Up for Baseball at Nike (sign up now)

February 23 & 24 - DICKS Shop Event

March 10 - Friends of Baseball Coaches Clinic (sign up now)

March 16 - Opening Day
Questions or feedback? Email info@salmoncreekll.com