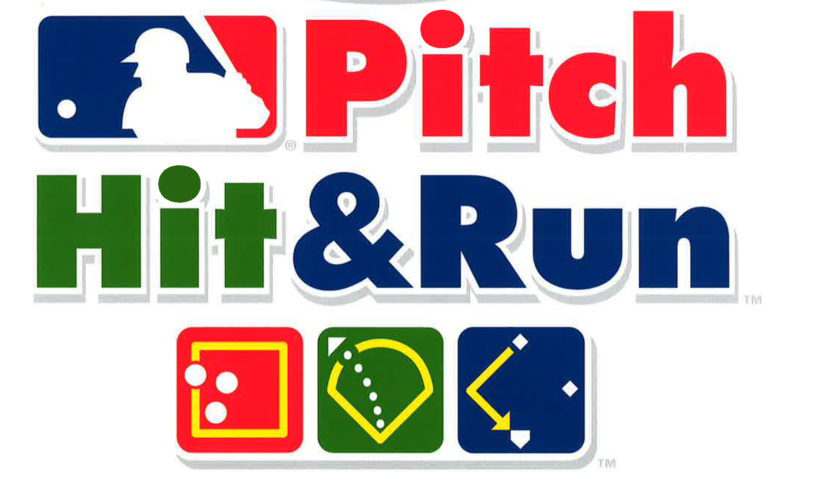 What is Pitch, Hit, & Run (PHR)?
The PHR event is a FREE fun competition sponsored by Major League Baseball (MLB) to provide youngsters across the country with an opportunity to compete in an exciting baseball/softball skills challenge against other players their same age (locally, regionally, and nationally). Players are evaluated during a brief review that takes approximately 10-15 minutes to complete. Participants are evaluated in how fast they run bases, how far they can hit a ball off a tee, and how accurate they can throw. PITCH HIT & RUN™ is intended to emphasize the "FUN" element of the sport, while some players may eventually have a chance to compete at the national championship round during the MLB All-Star game in July.
Our History:
Last year was our third year hosting a PHR competition at SCLL. We had over 125 participants - 20 of whom went on to the "Sectional Championships". Three of our local participants won sectionals and participated at SAFECO field in Team Championships. One of them actually WON and qualified for the MLB All-Star Game!!! (2017 PHR Results)
Specifics:
FREE OF CHARGE

Baseball AND Softball divisions

All Boys/Girls aged 7-14 are eligible to participate (age as of July 17, 2017)

Four Age Divisions: 7/8, 9/10, 11/12, 13/14

Four levels of Competition:

Local (Luke Jensen Sports Park),

Sectional (usually Puyallup, WA in Mid-May)

Team Championship (Safeco Field, Early June),

National Championship (MLB All-Star Game, Nationals Park, DC).

Winners at each level advance to the next level of competition

Winners are awarded in each age/gender division for Pitching, Hitting, Running, and All-Around Champions

Up to 32 Local participants can qualify for sectionals!!!
When: Saturday, April 20, 10am-1pm (Registration begins at 10am). POP-IN whenever you can make it. You don't have to be there at the start.
Where: Luke Jensen Sports Park, Field #1 (large turf field), 4000 NE 78th Street, Vancouver, WA 98665
Ages: BOYS & GIRLS ages 7-14 can participate. (Age as of July 17, 2018)
Divisions: (7/8, 9/10, 11/12, 13/14), Boys & Girls (Baseball & Softball)

What to wear: Athletic clothing, turf shoes, tennis shoes, or rubber cleats (no metal cleats).
What are the stations?
Pitching -Players will throw 6 balls to a target for accuracy points. The ball can be delivered underhand or overhand. It does not need to be "pitched". Girls will throw from 35'. Boys from 45'.
Hitting - Players will hit 3 balls off a tee for distance/accuracy. The best hit will be measured.
Running - Players will be timed while running from 2nd base to home. Girls will run 120'. Boys 160'.
Winners: Awarded in the following categories in each age/gender group: All-Around, Pitching, Hitting, & Running. That means 32 players could potentially make it to sectionals in Puyallup, May 15th. Sectional winners go on to compete at Safeco Field in June.
How long does it take? It takes a player approximately 10-15 minutes to complete the 3 stations. This does not account for registration time and # of other participants. You should plan to be there approximately 30-45 minutes. You can POP-IN whenever it fits into your schedule between 10am-3pm.
Registration is Required: You may pre-register online at www.mlb.com/phr, but it is not required. However, it may save you a few minutes at the field. You must sign a registration form and insurance liability waiver form prior to participation. If you chose to register at the event, plan for extra time.
Volunteers Needed: If you are interested please sign up to help at one of the stations.
For more information: